7Mile International Logistics Co., Ltd. is a professional international logistics provider, NVOCC licensed in China. The aim of 7Mile International Logistics is to provide competitive global freight forwarding and integrated logistic services that meet our customers' requirements first time, on time and every time.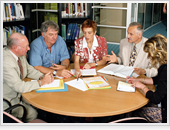 Our main principle is a careful handling of any cargo, without exceptions, and an individual approach to every client's needs. Our clients are middle size industrial companies, small enterprises and private individuals, especially foreign companies who plan to develop their market in China and local companies who plan to develop markets overseas.
Our personnel have a direct influence in this process and are involved in the quality of service that goes beyond the expectations of our customers. This commitment ensures that every task is performed in accordance with established quality procedures and work practices.
We seek long term stable and mutually profitable association with our customers, suppliers and our greatest asset, our staff. We're continuously developing our company so that we offer our customers better service, better prices, and access to a larger network worldwide.
7mile International Logistics can give you the best possible solution for your total logistics needs. Our strong network of agents can help you speed your cargo movement and our knowledgeable staff can give you the quickest possible response to all your transportation inquiries. By keeping our overheads low and high effective management, 7Mile has been able to offer very competitive rates.
Inbound service: We are professional in the inbound customs declaration and commodity inspection for food products, machines, chemical products etc which is always a difficult thing in China. Except the port area, we also competitive for free trade zone area.