7Mile International Logistics Co.,Ltd is NVOCC and freight forwarder located in Shanghai, China since 2005.  We are quite competitive in Shanghai, China with export and import service.
Our primary business is lcl service export Shanghai to overseas including normal products, personal effects etc.  We offer weekly sailing export Shanghai to South East Asia, Euro, Med, North America, Australia and New Zealand.  We also have good air rates export Shanghai,Beijing, Guangzhou, Shenzhen to overseas such as EURO, Med, North America, South East Asia. For the FCL export, we can cover not only Shanghai, but also inland port along with Chang Jiang river such as Wuhan, Chongqing, Nanchang, Nanjing, Zhangjiagang etc.  Except the air service, we offer express service from Shanghai to worldwide and price is very competitive.
Since 2010, 7Mile develop the inbound business from overseas to China. Due to the good relationship with carrier such as EMC, Kmtc, YML, HJ,7Mile can offer competitive ocean freight from overseas to China base port as well as control the space very well.  Except the ocean freight, 7Mile can help consignee minimize the demurrage and detention in China. We also know how to handle the inbound business into free trade zone area. 
7Mile is familiar with the inbound customs clearance and the requirement of our government commercial department.  We are professional in the inbound customs declaration and commodity inspection for food products, machines, chemical products etc which is always a difficult thing in China. Except the port area, we also competitive for free trade zone area.  Welcome to any inquires between Shanghai, China and worldwide.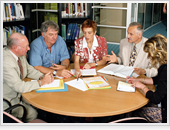 Your logistics, our concern!
Tiffany Yao
General Manager
7Mile International Logistics Co.,Ltd
Rm707, No.188 Siping Road, Shanghai, China
Tel: 86 21 65458326
Mobile: 86 13023190876
e-mail: tiffanyyao@7mile.com.cn
sky: tiffany7mile  QQ: 1036137995